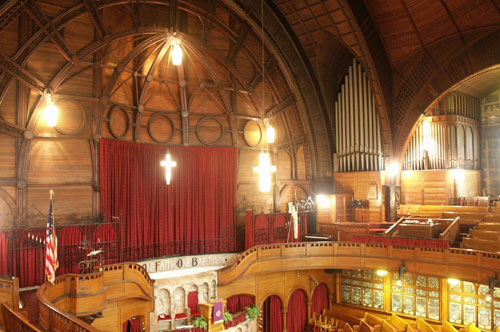 Experience/History
Since establishment in 1989 most of the work of our office has been serving churches and other religious organizations with their building programs. In a typical year ninety-five percent of our work is for religious institutions. These projects are divided between restoration of historical church buildings, renovations, additions, and new construction. We are currently involved with four expansion projects, three renovations, restoration of two churches and the design of two new churches. Projects are located from Florida to New Hampshire and beyond.
Office Organization
The office is operated as a sole proprietorship. I personally attend to all meetings, administration, design, and specifications. Production of working and presentation drawings are by Andrew Dorin RA, Joe Sacco, and Edwin Landaverde. Together we have 95 years of experience in this work. This office carries all appropriate professional and liability insurance and is without debt or claims.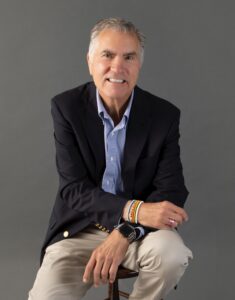 I graduated with honors from Louisiana State University in 1982. The internship phase of my education was spent with several firms in central New Jersey. For a few of those years I was a project designer with The Hillier Group in Princeton. Prior to starting my own practice I was with a firm that also specialized in church architecture.
Other areas of interest and service have included The Fair Haven Planning Board, Fair Haven Historic Commission, design and production of custom furnishings, Board of Directors Solutions Pregnancy Care Center and short-term missions involving construction projects.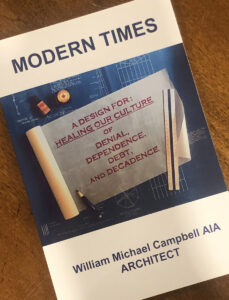 Modern Times
– A Design for Healing Our Culture of Denial, Dependence, Debt and Decadence.
"Couldn't arrive at a better time" – Martin Sheen

"Thank you for your very fine book on the life lessons to be found in architecture" – George F. Will

"A deeply insightful read" – Michael O'Brien

"Read in one sitting…So much to agree with, be compelled by and motivated through that I just kept reading" Walter Wendler – University President